This whole new product is suited for easy making precise rotary drive (RDS) from the output shaft of a common model servo.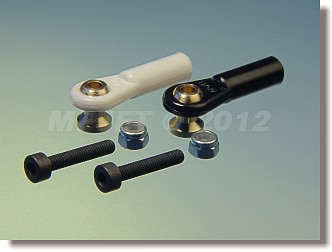 Since the April 2012, the assortment of ball links is extended with a new type with diameter of brass ball 7mm and with M4 thread for pushrod in plastic eye (MPJ 2460-2467).
The new type of ball link is made with construction exactly similar with our currently made types (MPJ 2450-2457), the only difference is the thread for pushrod – M4 is used instead of M3.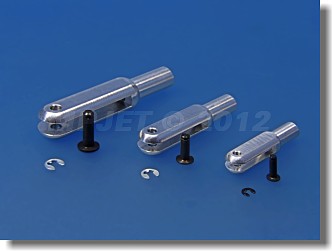 Since February 2012, our assortment is extended with metal control clevises. The metal clevises are made of aluminium alloy (alternatively from brass) and have metal pin secured by steel locking.
Since February 2012 the assortment of our products is extended by a new type of control horns made for the smallest models.